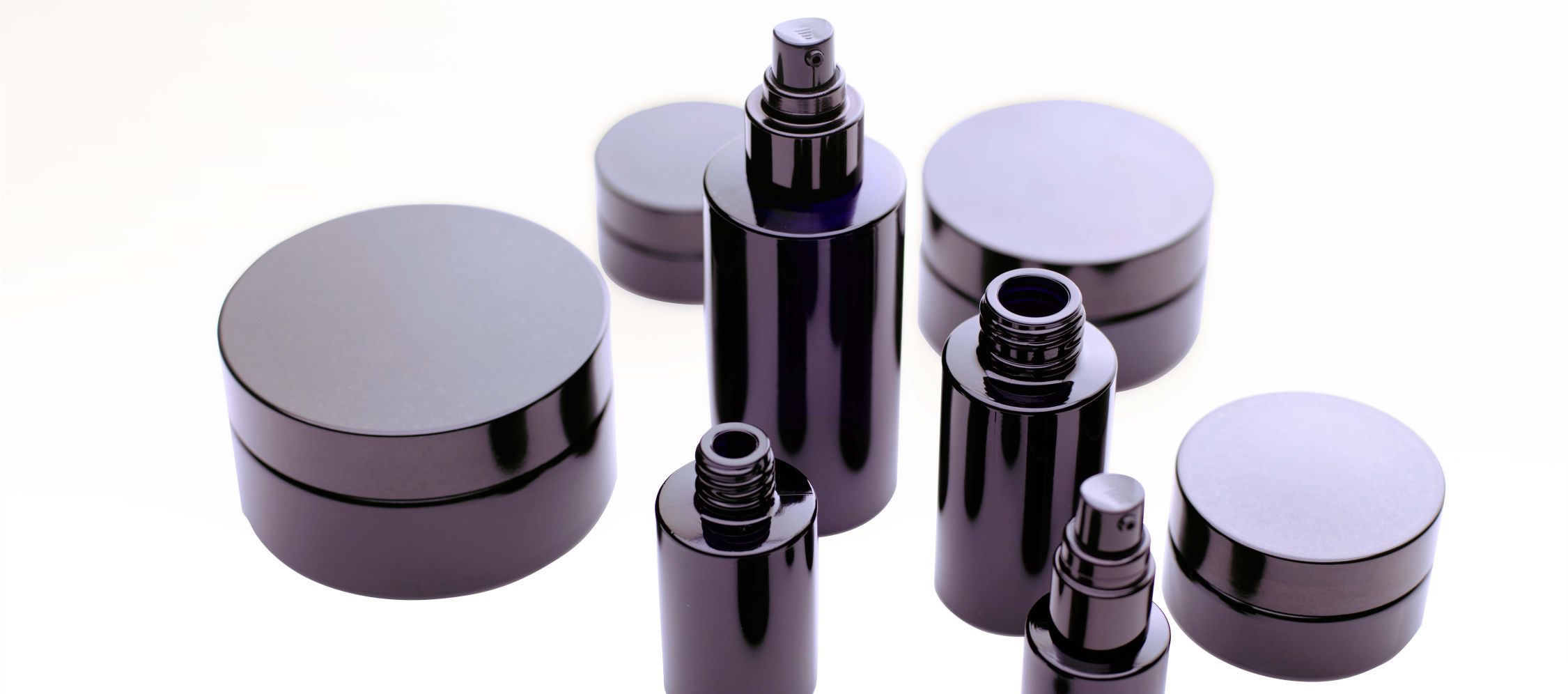 MIRON® VIOLETGLASS
Sunlight, warm, bright and essential for survival.
It consists of a visible and an invisible part and lets plants grow. The visible spectrum becomes visual for our eyes when white light is directed through a glass prism. The invisible part however, consists of electromagnetic wave lengths (infra-red and UVA).
If plants or organic material remain sun-exposed after the end of their ripening process, the effect turns into the opposite – the molecular decomposition process is accelerated and the quality decreases.
Depending on the glass type, the harmful effect of the sunlight can be reduced. Cosmetics packaging (green, brown, blue or clear glass) offer different protection in this case. However, they also partly block parts of the sunlight which have a positive impact on the quality of upscale and sensitive substances.
Different case with MIRON Violetglass. It acts like a natural filter that blocks the whole spectrum of visible, quality-reducing light. Simultaneously it allows a certain percentage of radiation coming through in the UVA and infra-red spectral area.
This unique combination offers a perfect protection against the aging process, which is triggered by visible light and extends the preservability and effectivity of a product.