Commitment to the region.
400 years in one place in one region
If the people at HEINZ-GLAS are the branches that bear the fruit, the regions in which we are located are our roots, our fields and soil. They provide our employees and ourselves stability and a home; shape our culture and our lives. With 16 locations in 13 countries, we are responsible for 16 completely different regions, cultures and habitats.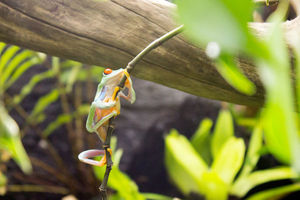 120 children
In Kleintettau in Oberfranken, einer klimatisch eher rauen Region, werden subtropische und tropische Früchte in Bio-Qualität sowie Speisefische produziert. Unter dem Namen Klein– Eden entstand hier ab Januar 2011 eine Gewächshausanlage mit ca. 3.500 m2 Fläche, ein erstes Referenzprojekt für die energieeffiziente industrielle Abwärmenutzung im Niedrigtemperaturbereich. Auch wenn bisher nicht alle Forschungsergebnisse vorliegen, hat das Projekt bereits gezeigt, dass tropische Nutzpflanzen und Speisefische unter nachhaltig wirtschaftlichen Bedingungen produziert werden können. Lange Transportwege mit hohen Schadstoffemissionen entfallen. Natürlich ist das Tropenhaus am Rennsteig auch ein Besuchermagnet in der Rennsteigregion. Wo sonst kommt man den Tropen so nahe wie hier, ohne ins Flugzeug steigen zu müssen? Neben den Pflanzen gibt es seit 2018 auch eine Sonderausstellung über Reptilien, Amphibien und Insekten. Nach dem Motto "Tiere hautnah erleben" können die Besucher bei Führungen die Tiere auch anfassen. So erfährt man nicht nur viel über die Pflanzenwelt der Tropen, sondern auch über die Tierwelt und ihre Probleme, die durch unseren Konsum entstehen.
The European Glass Bottle Museum

Opened in 2008 and supported by the Glasbewahrerverein e.V., the European Glass Bottle Museum tells the story of glassmaking in the Frankenwald (Franconian Forest). The bottle exhibition by Beatrice Frankl, a passionate private collector, shows the treasures of the cosmetics and perfume sector from different decades. The history and craftsmanship of the art of glassmaking can be experienced first-hand through a journey into the past during a glassmaking demonstration.
Highland cattle breeding, part of the HEINZ-GLAS Group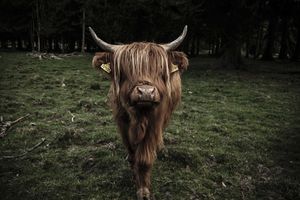 The Schottische Hochlandrinderzucht Frankenwald GmbH (Scottish Highland cattle breeding program) was founded in the Upper Franconian Forest, and the first cattle were brought to the region in 1979 to fight the threatening encroachment of vegetation and the desertification of the fields. Currently, about 155 Highland cattle graze on 130 hectares of land around Kleintettau.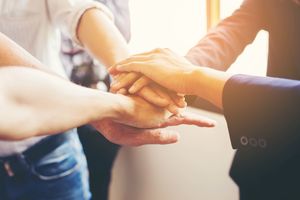 In 2018, we focused on investments in state-of-the-art technology in Działdovo, Poland. But this doesn't mean we neglect our local community. We therefore joined the LABOR training program in September 2018. Students at all levels have the opportunity to visit the factory in Poland. To this end, programs have been set up based on age groups and needs to familiarize students with technology and point out future perspectives. Last Christmas, we took part in the "Noble Christmas Package" organized in Poland. Here, donations are collected to provide families in need with urgently needed items. Moreover, the planned budget for Christmas gifts for customers and business partners was instead donated to a training and rehabilitation center for mentally disabled individuals.
HEINZ–GLAS Peru launched the "Christmas Event" in 2016.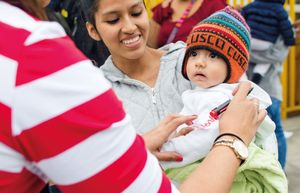 Our employees gave presents to children from the poor regions of Lima and joined a joint celebration with them and their families. We would like to help to protect children from endangered population groups with the support of the "Aldeas Infantiles" organization. These are often orphans and victims of terrorism or family abuse. To provide the children with a new family, they live in small groups together with a foster mother in central Lima. The residential complex now has eight houses in which the children can grow up safely. The natural disaster El Niño occurred in Lima in 2017. The phenomenon caused a lot of damage to the country, including to the aid center of the "Aldeas Infantiles" organization. We were able to help rebuild the damaged houses quickly with a donation.